OPEL COMBO CARGO 1.6TD OFFERS
VAT-REGISTERED businesses can CLAIM VAT BACK! 25% Residual Value Deals!
OPEL Combo Cargo 1.6 Turbo Diesel M/T
Well-equipped and versatile, the new OPEL Combo Cargo Van was designed for all your business needs. Discover the full range of variants: whether you need a longer wheelbase or extra payload for moving your cargo, the new Combo makes it simple.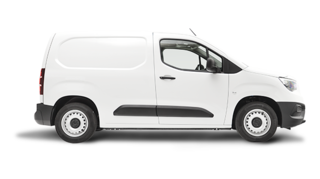 FIXED INTEREST RATE OFFERS
OPEL Combo Cargo 1.6TD Standard M/T
OPEL Combo Cargo 1.6TD Long Wheel Base M/T
LINKED INTEREST RATE OFFERS
OPEL Combo Cargo 1.6TD Standard M/T
OPEL Combo Cargo 1.6TD Long Wheel Base M/T
Check out Similar Carlines that Fit Your Needs