OPEL Corsa Offers
Buy the Most Exclusive Sneakers and get the Corsa GSi for Free!
OPEL is proud to present South Africa's most expensive sneakers valued at R365 900*. These limited edition Corsa GSi Mesh Bathu shoes are exclusively for Corsa GSi owners only.
OPEL Corsa
Get yourself into an OPEL Corsa and get a lot more fun out of life! With stunning styling, funky colours and brilliant attention to detail – inside and out.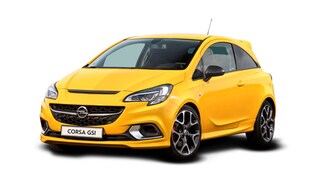 OPEL Corsa GSi 1.4T M/T 3-DR
From: R5 014 PM*
No. of Instalments: 72 Months
Deposit: R1
Final Payment/Balloon: 35%
Linked Interest Rate: 7.60%
Retail Price: R365 900*
Total Cost of Finance: R488 940*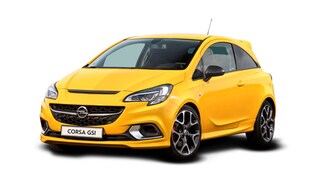 OPEL Corsa GSi 1.4T M/T 3-DR
From: R4 303 PM*
No. of Instalments: 72 Months
Deposit: 10%
Final Payment/Balloon: 35%
Linked Interest Rate: 7.85%
Retail Price: R365 900*
Total Cost of Finance: R438 487*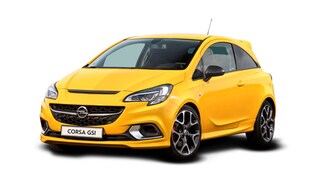 OPEL Corsa GSi 1.4T M/T 3-DR
From: R3 596 PM*
No. of Instalments: 72 Months
Deposit: 20%
Final Payment/Balloon: 35%
Linked Interest Rate: 6.88%
Retail Price: R365 900*
Total Cost of Finance: R388 296*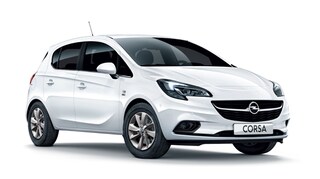 OPEL Corsa Enjoy 120Y 1.0T M/T
From: R3 850 PM*
No. of Instalments: 72 Months
Deposit: R1
Final Payment/Balloon: 35%
Linked Interest Rate: 8.14%
Retail Price: R274 000*
Total Cost of Finance: R374 159*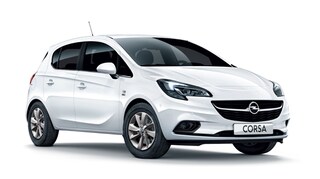 OPEL Corsa Enjoy 120Y 1.0T M/T
From: R3 318 PM*
No. of Instalments: 72 Months
Deposit: 10%
Final Payment/Balloon: 35%
Linked Interest Rate: 7.85%
Retail Price: R274 000*
Total Cost of Finance: R336 359*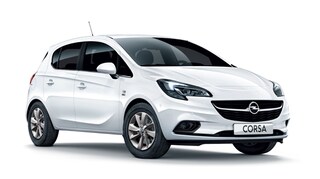 OPEL Corsa Enjoy 120Y 1.0T M/T
From: R2 788 PM*
No. of Instalments: 72 Months
Deposit: 20%
Final Payment/Balloon: 35%
Linked Interest Rate: 7.52%
Retail Price: R274 000*
Total Cost of Finance: R298 756*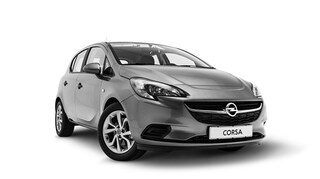 OPEL Corsa Enjoy 1.0T M/T
From: R3 590 PM*
No. of Instalments: 72 Months
Deposit: R1
Final Payment/Balloon: 35%
Linked Interest Rate: 10.65%
Retail Price: R229 900*
Total Cost of Finance: R340 279*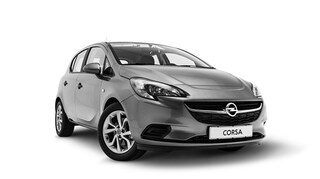 OPEL Corsa Enjoy 1.0T M/T

From: R3 139 PM*
No. of Instalments: 72 Months
Deposit: 10%
Final Payment/Balloon: 35%
Linked Interest Rate: 10.55%
Retail Price: R229 900*
Total Cost of Finance: R308 253*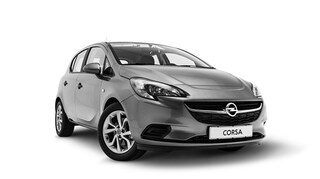 OPEL Corsa Enjoy 1.0T M/T
From: R2 691 PM*
No. of Instalments: 72 Months
Deposit: 20%
Final Payment/Balloon: 35%
Linked Interest Rate: 10.45%
Retail Price: R229 900*
Total Cost of Finance: R276 392*
Check out Similar Carlines that Fit Your Needs