Opel Crossland X

The Crossland X is the new kid on the SUV block. Safety for your family comes first in the Crossland – fitted with systems that are bound to delight! You can expect the latest in driving technology, allowing you to navigate the streets like a pro. Get in and experience it all with the ultimate in Crossover convenience.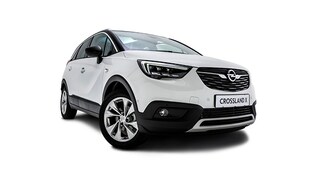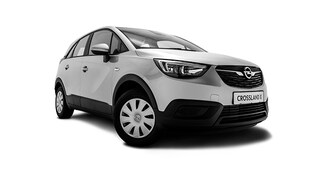 Opel Crossland X Essentia 1.2N M/T
From: R229 900*

Limited Stock and Colours Available.
*On-the-Road & Registration Fees Excluded.
All offers subject to Opel Finance Approval.
Ts & Cs Apply. Model/s shown may differ. E&EO.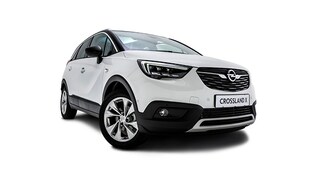 Opel Crossland X Cosmo 1.2T A/T
From: R2 999 PM* for the first 18 months
R4 086 PM* thereafter

No. of Instalments: 72 Months
Deposit: 20%
Final Payment/Balloon: 35%
Linked Interest Rate: 7.70%
Retail Price: R399 000*
Total Cost of Finance: R434 677*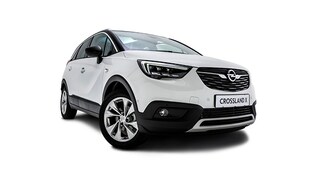 Opel Crossland X Cosmo 1.2T A/T
From: R4 843 PM*

No. of Instalments: 72 Months
Deposit: 10%
Final Payment/Balloon: 35%
Linked Interest Rate: 7.94%
Retail Price: R399 000*
Total Cost of Finance: R488 415*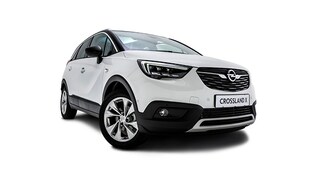 Opel Crossland X Cosmo 1.2T A/T
From: R5 600 PM*

No. of Instalments: 72
Deposit: R1
Final Payment/Balloon: 35%
Linked Interest Rate: 8.15%
Retail Price: R399 000*
Total Cost of Finance: R542 152*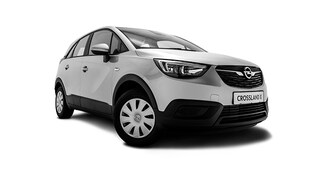 Opel Crossland X Essentia 1.2N M/T
From: R4 029 PM*

No. of Instalments: 72 Months
Deposit: R1
Final Payment/Balloon: 35%
Linked Interest Rate: 9.12%
Retail Price: R275 000*
Total Cost of Finance: R387 229*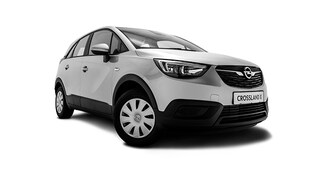 Opel Crossland X Essentia 1.2N M/T
From: R3 508 PM*

No. of Instalments: 72 Months
Deposit: 10%
Final Payment/Balloon: 35%
Linked Interest Rate: 9%
Retail Price: R275 000*
Total Cost of Finance: R350 193*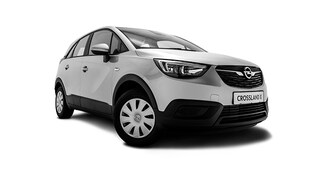 Opel Crossland X Essentia 1.2N M/T
From: R2 986 PM*

No. of Instalments: 72 Months
Deposit: 20%
Final Payment/Balloon: 35%
Linked Interest Rate: 8.85%
Retail Price: R275 000*
Total Cost of Finance: R313 156*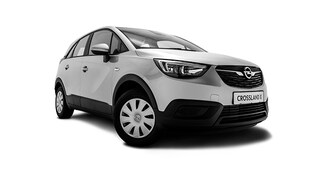 Opel Crossland X Enjoy 1.2N M/T
From: R4 463 PM*

No. of Instalments: 72 Months
Deposit: R1
Final Payment/Balloon: 35%
Linked Interest Rate: 9.82%
Retail Price: R296 000*
Total Cost of Finance: R425 351*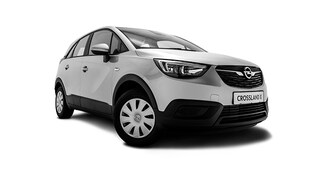 Opel Crossland X Enjoy 1.2N M/T
From: R3 883 PM*

No. of Instalments: 72 Months
Deposit: 10%
Final Payment/Balloon: 35%
Linked Interest Rate: 9.65%
Retail Price: R296 000*
Total Cost of Finance: R384 199*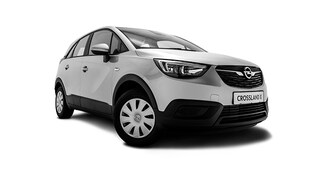 Opel Crossland X Enjoy 1.2N M/T
From: R3 322 PM*

No. of Instalments: 72 Months
Deposit: 20%
Final Payment/Balloon: 35%
Linked Interest Rate: 9.57%
Retail Price: R296 000*
Total Cost of Finance: R344 334*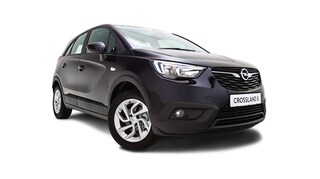 Opel Crossland X Enjoy 1.2T A/T
From: R5 158 PM*

No. of Instalments: 72 Months
Deposit: R1
Final Payment/Balloon: 35%
Linked Interest Rate: 9.36%
Retail Price: R349 000*
Total Cost of Finance: R493 298*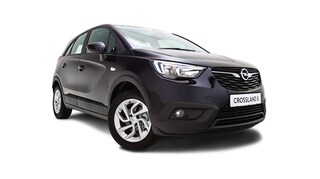 Opel Crossland X Enjoy 1.2T A/T

From: R4 496 PM*

No. of Instalments: 72 Months
Deposit: 10%
Final Payment/Balloon: 35%
Linked Interest Rate: 9.25%
Retail Price: R349 000*
Total Cost of Finance: R446 295*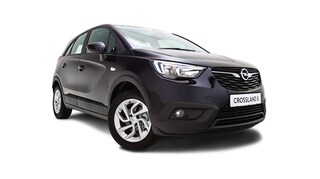 Opel Crossland X Enjoy 1.2T A/T

From: R3 834 PM*

No. of Instalments: 72 Months
Deposit: 20%
Final Payment/Balloon: 35%
Linked Interest Rate: 9.13%
Retail Price: R349 000*
Total Cost of Finance: R399 291*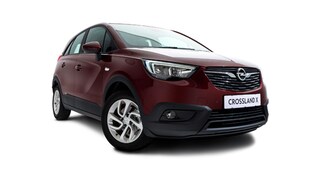 Opel Crossland X Enjoy 1.6TD M/T

From: R5 064 PM*
No. of Instalments: 72 Months
Deposit: R1
Final Payment/Balloon: 35%
Linked Interest Rate: 8.91%
Retail Price: R349 000*
Total Cost of Finance: R486 564*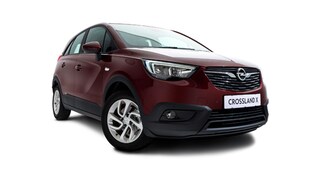 Opel Crossland X Enjoy 1.6TD M/T

From: R4 402 PM*

No. of Instalments: 72 Months
Deposit: 10%
Final Payment/Balloon: 35%
Linked Interest Rate: 8.77%
Retail Price: R349 000*
Total Cost of Finance: R439 561*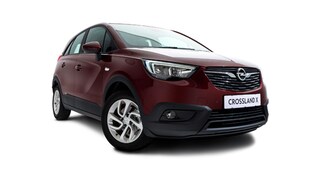 Opel Crossland X Enjoy 1.6TD M/T
From: R3 740 PM*

No. of Instalments: 72 Months
Deposit: 20%
Final Payment/Balloon: 35%
Linked Interest Rate: 8.60%
Retail Price: R349 000*
Total Cost of Finance: R392 557*
Check out Similar Carlines that Fit Your Needs